Adult Pullover Sweatshirt: Rainbow Sprinkle Mini Donut Cat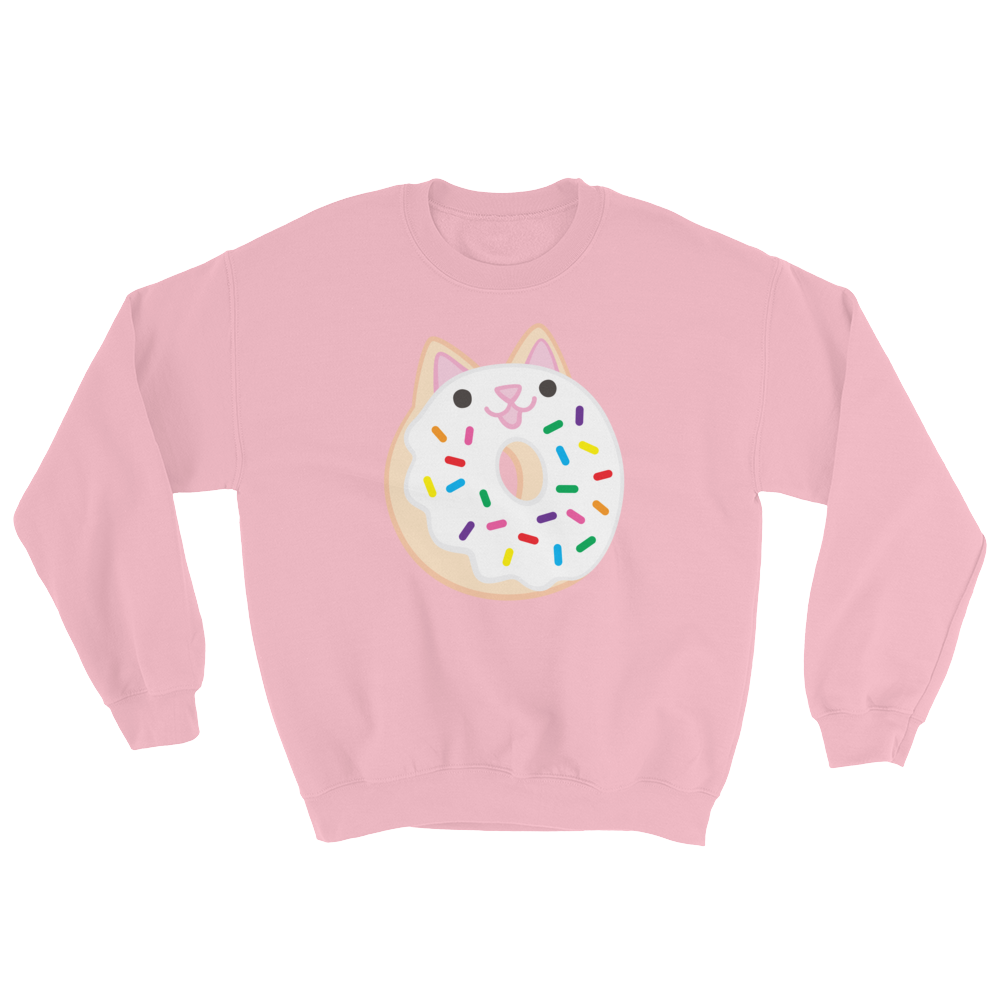 Adult Pullover Sweatshirt: Rainbow Sprinkle Mini Donut Cat
Wear your Pastry Pet pride on your sleeve, er … chest, with this adorable Rainbow Sprinkle Mini Donut Cat pullover! With a very excited Mini Donut Cat on the front and a stylish MarninSaylor monogram on the back, these sweatshirts are sure to get you noticed while keeping you cozy. Select your color / size and our drop-shipping partner will print and ship a fresh one just for you!
Each sweatshirt features a 50/50 cotton-poly blend for an anti-pill exterior and ultra soft, fleecy interior. Available in unisex sizes for a roomy, comfortable fit (please check the size charts for measurements!). Please note that the manufacturer has discontinued the pink shirt in sizes 3, 4, and 5X. That color is still available in sizes S-2X.
These shirts should take about two weeks to arrive to you from our drop-shipping partner (located in North Carolina).
Be sure to peek at our Mini Honey Bun and Pastry Pet Family sweatshirts, too!